Meet the Agents at Old South Realty
Denise Hyde
Principal Broker / Co-Owner
---
Denise is hard working and enthusiastic. She enjoys the challenges that Real Estate provides. She will work until the job is done and she doesn't give up. Denise understands that whether you are buying or selling a home, it is a very personal and serious transaction and usually the most expensive item a family will ever buy. Denise is experienced and knows the Benton, Bryant, Saline County and Central Arkansas Real Estate market. Denise is hardworking, persistent and calm. She enjoys the challenges that real estate brings and approaches them with that calm, but strong attitude that puts your mind at ease. Denise believes in the Golden Rule. She is kind and compassionate. You will find her to be a good listener and easy to talk to. Denise has been licensed since 1999. She is married to Michael Hyde and has 2 sons and a daughter in law; Justin Davis married to Kirstie Davis and Layton Davis.
Brenda Goines, CRS, GRI
Co-Owner
---
I have been a full-time Realtor since 1986. I keep current on the ever-changing real estate industry by being active in our local Realtor board and by attending educational seminars and courses. I am affectionately (I hope) called "Bulldog" among the other Realtors. This is because I am known to work hard at getting even the most difficult transactions closed. Yes, most of the time "Where there is a will, there is a way." On a personal note, I have been married since 1967, have 2 sons and 4 wonderful grandchildren. I attend First Baptist Church and am a member of the local, State and national Realtor Associations, the Benton Chamber of Commerce, and the Saline Home Builders Association. If you are thinking of buying or selling or if there is any way I can assist you with your real estate needs, I would really appreciate you contacting me.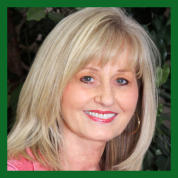 Terri Wise
Co-Owner
---
I have lived most of my life in Saline County and have been a licensed real estate agent for twenty one years. I am a member of the Benton Bryant Realtors Association and served on the Board of Directors for seven years. I am very proud that I was voted best real estate agent in Saline County in 2013. I have built my business by giving the best possible service I can to my customers. I really appreciate all the referrals that my customers have sent to me. Please keep sending them. I have been married to Walt Wise for the past eleven years. We have four children and four grandchildren. Over the years, I have worked a lot of long hours and weekends. I have the most wonderful and supportive family in the world. All the agents I work with are also like family. Most of us have been together for many years and they are a great group of people. I am proud to be one of the owners of Old South Realty.
Susan Gattin
Co-Owner
---
I am a lifelong resident of Saline County and have been in the real estate industry for approximately 25 years. I am proud of the fact that a majority of my business comes from past clients and referrals from friends. I am actively involved in the Benton/Bryant Board of Realtors and have served as director in the past. I am also a member of both the state and national Realtor Associations. I strive to be aware of local, state and national events and how they might impact our business. I am a member of Sharon Missionary Baptist Church, the Saline Home Builders Association and the Benton Chamber of Commerce. I also serve on the advisory board of First Security Bank. I am married and have one step-son. I enjoy my work and have been told that I "talk just a little." I also listen to my clients and try very hard to take care of their real estate needs. Please allow me to assist you today.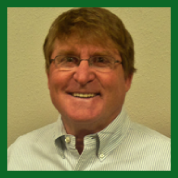 Mike Duke
Realtor
---
Having lived all but the first five years of my life in Saline County, and having served as a Realtor and developer for over 20 years, I have been able to build many relationships which have allowed me to sell and close even the toughest real estate transactions. My primary areas of interest in the real estate industry have been in dealing with commercial real estate sales and leases and in the development of residential subdivisions. I like to think creatively and "out of the box" for clients and I welcome the challenge. I love this community and have enjoyed serving at my church and with many of our local nonprofits, as well as contributing my leadership efforts to the economic development of Saline County. I have been married to my Stephanie since 1979 and I have two married children and two grandchildren.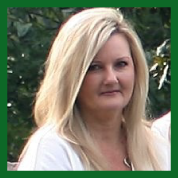 Joanne Theiss
Executive Broker
---
Helping my community grow with my real estate knowledge has been such a blessing during the last sixteen years of my life. I have enjoyed meeting new clients and helping old friends make one of the biggest decisions of their lives by walking them through the process, trying to make sure each transaction goes as smooth and stress-free as possible. Before moving my license to Old South Realty, I served as a Principle Broker in Grant County. I am currently serving as the Executive Broker of Old South Realty, and appreciate the opportunity to work with this group of experienced agents, and plan to continue to learn from their knowledge. I have also served on the Benton Bryant Board of Directors for several years which helped me learn even more about the Saline County community. When I'm not working, my greatest joy is to spend time with my family. While living in Grant County and attending Harmony Baptist Church, my husband and I have been married for 31 years, with a daughter and two sons, a 2 year old granddaughter and 3 month old grandson. The only thing that could make it any better would be more grandchildren! I know you have many agents to choose from. But whether buying or selling, I will work hard for you, because I appreciate repeat customers and referrals. I look forward to helping you any way I can!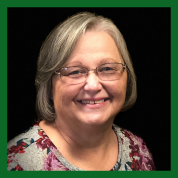 Joyce Patterson
Realtor
---
I've worked the central Arkansas real estate market since getting my sales associate license in 2002. I've been married to Larry for 40+ years and am mother to Jared. Past clients include people who are moving into a larger homes or downsizing, first time buyers, relocation and investors. Recently returned to the Benton and Bryant areas from Faulkner County. Ready to assist with all your real estate needs either selling or buying…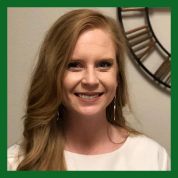 Lauren Robinson
Realtor
---
Lauren Robinson has lived in Saline County her entire life. She graduated from Benton High School and the University of Central Arkansas with a double major in public relations and communication. She was blessed to marry her high school sweetheart Josh Robinson and they have one son together. Her family attends New Life Church Saline County. Lauren loves a good DIY project and loves watching home improvement shows! Being new to the real estate industry, she brings a different approach when buying or selling a home with strong marketing skills on different social media outlets. Her creativity sets her apart when it comes to selling your home! Lauren works extremely hard on all projects big or small and loves a challenge! With every challenge comes more opportunities for her to learn and grow in the real estate industry.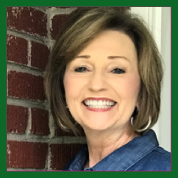 Debbie Harrington
Realtor
---
Debbie Harrington moved to Saline County in 1997 with her husband and two daughters. She was an educator for 34 years and retired from education in 2018 and pursued a career in real estate. She understands buying a home can be stressful at times, but she is a problem solver and will work for her clients to help the process run as smoothly as possible.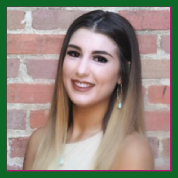 Shelby Duke Johnson
Realtor
---
Shelby has lived in Saline County her entire life. She graduated from Benton High School and then pursued a career in cosmetology. Shelby is quite creative and has a flare for style. She will use her expertise to help sellers market their home and will help buyers find the home that fits their personality. Shelby is outgoing and friendly and works tirelessly for her clients. She has two sons, Kash and Krew, that are the love of her life.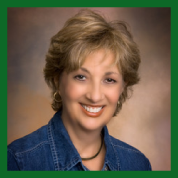 Karen McGuire
Realtor
---
I have lived in Saline County with my husband, Gary, since 1997. I am proud to have been born and raised in Arkansas (Lonoke County) in a farm family. I received my real estate license in 1998. I have been active in the real estate profession in Saline County since 2005. Buying or selling a home is a very emotional decision and it has been my joy to help my clients with this sometimes difficult decision. I especially enjoy working with first time buyers and to see their excitement as they buy their first home. Every real estate transaction is different and I will walk through every detail until it is signed, sealed and delivered! I would love to help you find the home of your dreams. Please give me a call!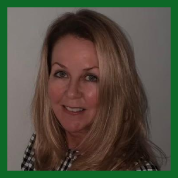 Joy Lile
Realtor
---
Joy has been a Saline County resident for 27 years. She loves real estate and all of the challenges buying and selling brings. With 10 years experience in marketing and 5 years in design, remodel and house flipping, she is the perfect agent to help you prepare your home for sale or help you see the potential of the new home you would like to buy.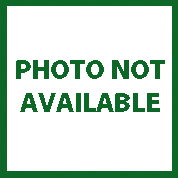 Jeff Bell
Realtor
---
Jeff is a lifelong resident of Saline County and has been involved in real estate since 1998 when he first obtained a real estate license. He loves helping people and enjoys working with most facets of real estate including residential, foreclosures, and flipping. Give him a call today and put his twenty plus years of experience to work for you!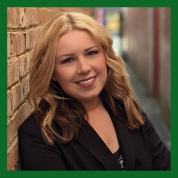 Stephanie Brown
Realtor
---
Stephanie has been a resident of Saline County for over 25 years. She has always had a love for real estate and is excited to help you throughout your experience buying or selling your home. New to real estate, Stephanie remains focused on her client's satisfaction and interests. She is always up for a new challenge and pays great attention to detail. She loves meeting new people and has a very outgoing and energetic personality. In her spare time, Stephanie enjoys fun DIY projects at home and loves going on hiking adventures with her husband and four kids. 
Buy or Sell Your House or Property Today!
Contact Old South Realty when you are ready to buy or sell your house or property. We look forward to hearing from you!
Old South Realty: (501) 315-4554